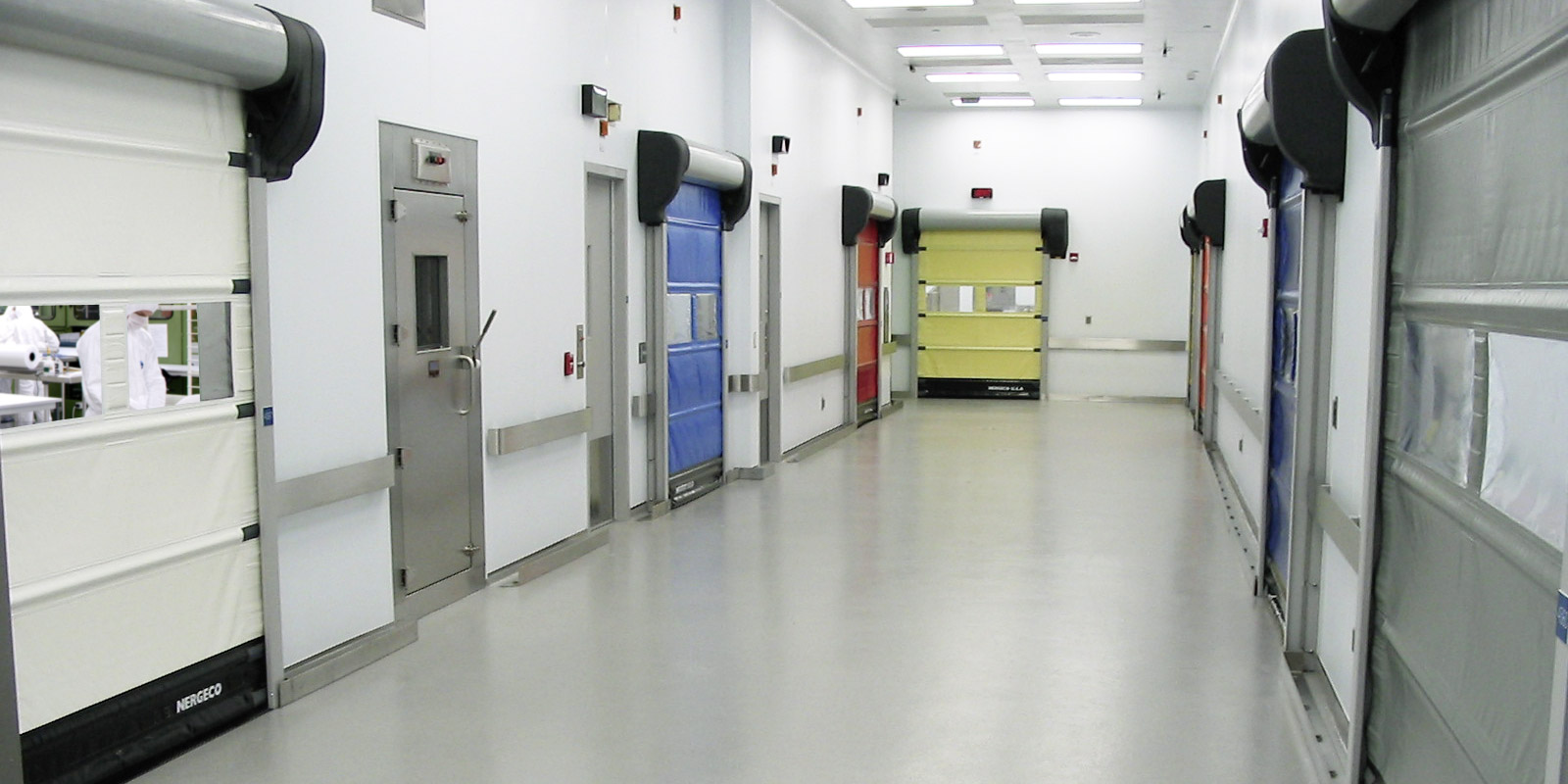 Interior high-speed flexible doors
Adapted to each process, flexible roll-up doors accelerate flows while safely reducing opening times and maintenance costs.
For your internal processes, Nergeco Entrematic innovates again with the flexible, light and multi-directional contact detection of its Intelligent Curtain which provides you with maximum safety and minimum maintenance costs, while at the same time being fully suited to its working environment.
The experience gained allowing to it offer each customer the best insulation/access solution adapted each time to their special requirements led Nergeco in 1993 to bring together characteristics common to each of the main areas of industry, logistics and commerce, in its wide range of high-speed flexible doors. Often copied, these adaptations are not simple cosmetic arrangements but in-depth developments to best meet users' requirements. For example, the frames and mechanisms of flexible doors designed for the food processing industries have, since 2000, used new multi-composite materials to replace stainless steel. Designed to withstand the most severe stresses of this industry, the formulation and design of the subassemblies using these materials significantly increases fatigue strength, resistance to galling, denting and corrosion in comparison with welded stainless steel solutions. Furthermore, as a result of their method of manufacture, they are smooth and self-coloured, with none of the assembly defects or crevices associated with welded structures.
This leap forward is of benefit to other industries as well, and these materials are now available to the "clean" trades, cold chain, logistics and distribution. Likewise, the cold chain benefits from our advances in heat regulation acquired on exterior doors, the food processing industry from our knowledge of aseptic techniques learnt from the pharmaceutical industry, all trades benefit from our experience in the compressibility and flexibility technologies needed to equip public access buildings with high-speed flexible doors offering maximum safety in excess of mere standards requirements...
This is one the advantages of fitting automatic doors made by a true multi-sector specialist!